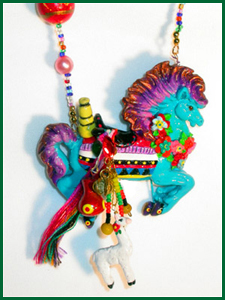 15 inch long (38cm) necklace
Approx. 3 inch figure

This beautiful little turquoise horse with multicolored metallic mane has a Guatemalan flavor with its clay pots and llama hanging from strands of colored floss and strung glass beads and brass bells. A garland of brilliant flowers drape around the neck.
Charm: decorative pot
Face bead