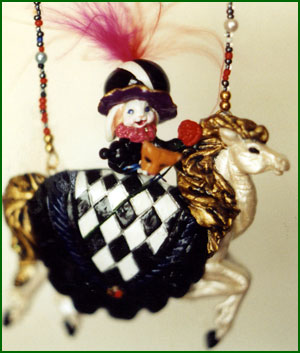 Very popular piece.
15 inch long (38cm) necklace
Approx. 3 inch figure
Moving part

The Gala has begun! Everyone in costume and Masquerade bunny is all decked out.
She raises a leopard mask to her face. She is attired in black and white with red touches such as the rhinestone on her skirt and feather plumes in her hat and she carries a single red rose.
Charm: eye mask
Face bead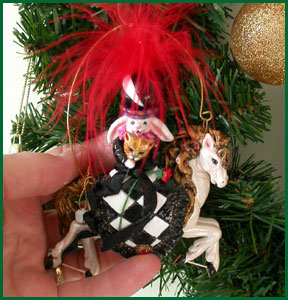 You can take her off the beads. Move her mask on/off by lever in the back.