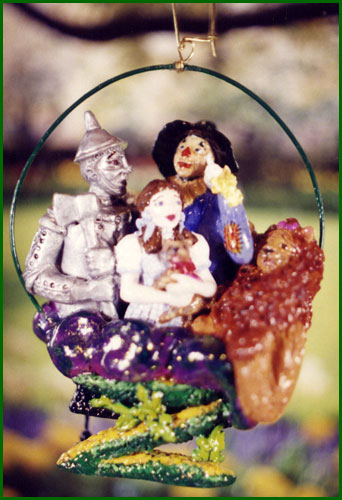 Old photo but hopefully you'll get the idea.
This impressive Christmas tree ornament was purchased by an avid Wizard of OZ collector but everyone loves the classic story.
Approx. 5 inches tall, 3-4 inches wide.
Dorothy and Toto, Tin Man, Scarecrow and Cowardly Lion huddle together inside a large letter O. The Z is below them.
The ornament hangs from a gold wire tree hook that closes.