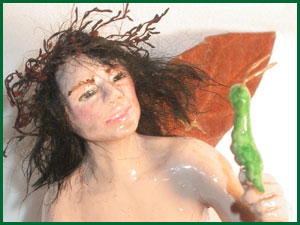 Sky is made of clay and hand painted, then highly glazed for a unique effect. His hair is black mohair and his wings are natural leaves covered in flexible clay for durability.
He wears a tiny seaweed crown.
Sky sits on a flat red rock


One of a kind, signed and dated.