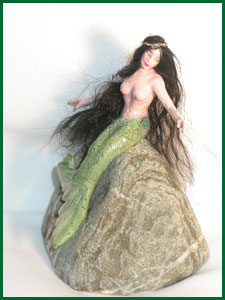 Approx. 3 inches tall if standing
The lovely sea maiden warms herself in the sun. Her dark hair is Tibetan lamb's wool, she wears a tri-color wire crown with sparkles.
Sea maiden is made of clay and hand painted, then highly glazed for a unique effect. Her tail is translucent clay, lightly painted green with gentle sparkles dotted around.

One of a kind, signed and dated.