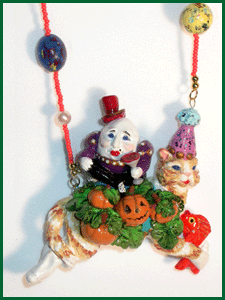 For sale Price £70
15 inch long (38cm) necklace
Approx. 3 inch figure
Moving part

Pompous Pumpkin Humpty, with his beauty mole above his upper lip, raises a glass of vino as he celebrates the holiday season on the back of a
yellow striped tabby.

Says PP Humpty: "I always secure a tabby home when I imbibe."

Pumpkins, fish, party hat
decorate the scene.

Charm: Wine bottle
Face bead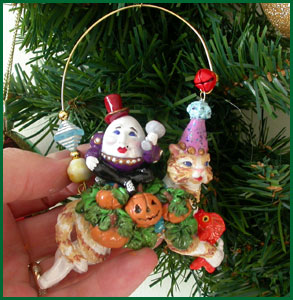 Here he is shown as a tree ornament if you wanted to take him off the beads.
To wear with confidence, a pin in back can be attached to clothing

One of a kind, signed and dated.