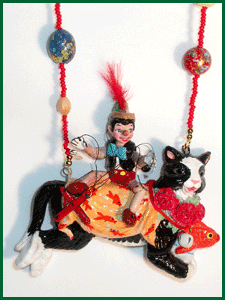 For sale Price £70
15 inch long (38cm) necklace
Approx. 3 inch figure
Moving part

Pinnochio tries to keep out of trouble as he rides around with his friends Figaro and Cleo. He can raise his arms up and down and move his strings.
Charm: goldfish
Face bead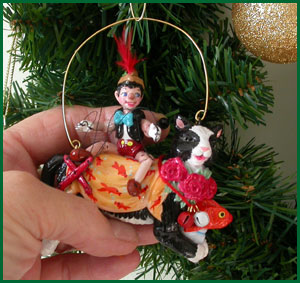 Here they are shown as a tree ornament if you wanted to take them off the beads.